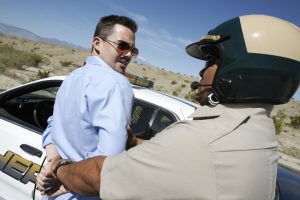 You're driving your car in this quaint neighborhood and you passed by a huge red brick house at the corner of the street. You stopped and looked at it, imagining owning one someday. The well-kept lawn, the cool swing in the porch and even the hanging wind chime looks so neat. As you are about to go on your way home at the other side of town, a shiny box on the porch caught your eye. 
Looking from side to side of the road, there's not a soul in sight. There also seems to be no one at home. After what seemed like eternity, you decided to check it out. Just a little peak wouldn't hurt right? When you arrived at the porch, you saw the box and it's the limited-edition Carbon and Leather model PS5 that you have been dreaming of buying. After arguing with yourself for the past 2 minutes, you decided to take it home. It's wrong but you promised yourself that you will pay back the owner when you have the money. 
Meanwhile, while you were arguing with yourself on the front porch, you did not know that the owner was at home the whole time and checking you out at the Ring Video doorbell. He decided to call the cops without you knowing so you will be caught in the act. After 10 minutes, the cops arrived and caught you red-handed as you were leaving with the box. You are charged with theft and accused of being a "Porch Pirate".
This day has become a nightmare. While the cops are whirring you away from the "crime scene", you are thinking of all the options how to get away with this. 
Option 1: Bribe the policeman to let you go. Unfortunately, you remembered that you don't have any money. And in the first place, that was the worst idea. You can also be charged with Bribery on top of theft. Double whammy!
Option 2: Cry so hard – Maybe the policeman will take pity and let you go. Not! They will only laugh at you and call you a baby.
Option 3: Perform a disappearing magic act ala David Blaine for you to get away. After mumbling several magic words like Abracadabra and Open Sesame shenanigans, you're still in the police car.
Option 4: Hire a Bail Bondsman and go to your trusted bail bonds agency. Best Idea Ever! 
Wait. What is a Bail Bondsman? A bail bondsman or the bail bonds agency will pay the bail amount in the form of collateral on behalf of the defendant (that means "You") for a small fee. You would want to choose a bail bonds in Colorado who will make the process of availing a bail bond a breeze. Just provide all the necessary information and you're good to go. There are a lot of bail bonds in Colorado so make sure the one you asked help for has credibility and integrity.
Luckily, your friends at Lucky Luceros Bail Bond Agency are specialists in this kind of situation. Trust us! We will not rest until you are safely out of jail and in the comforts of your own home. Call us now!