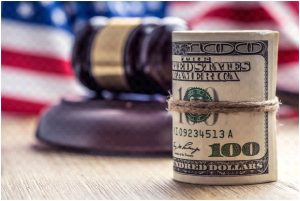 Christmas is approaching and even though it's the holiday season, problems are still present. The truth is difficult circumstances don't take holidays, including going to jail. If a family member or loved one has been accused of a crime during the holiday, we should learn the options and how to speed up the process to get them back and be present during Christmas and New Years or any other holidays. Getting a bail bonds service is a great option and so let's get to know the process of bail bonds during holidays.
When availing of the service of a bail bonds agency, you typically need to pay 10% of the bail amount to cover the bail bonds fees. For the remaining 90%, it is the bail bonds service that will front the amount able for your loved one to be released, thus it is the fastest way to release someone out of jail. Aside from taking care of the financial side, they also take charge of the court system. They will listen for you while enjoying the holiday. They can perform an inmate search, find the exact bail amount, and will file everything on your behalf to secure the release. 
Bail Bonds Company Hours
Unlike other companies from different industries, there are bail bonds agencies that are open 24 hours a day and 7 days a week. Convenient right? This only means that even if your loved one has been arrested on Thanksgiving or Christmas, you don't have to wait an extra day to get him/her out of jail. Lucky Luceros has been in Colorado for a number of years. Not only are they one of the reliable bail bond services but they are also open 24 hours. 
In addition, nobody wants to spend the holiday behind bars. Thanks to those bail bonds agencies that are open even when it is a holiday we can still process the release of our loved ones. 
Bail Bonds Forms
With the digital age, processing bail bonds or getting the service of a bail bond is also faster compared to before. You can check them on their website or call them. They'd be happy to assist you. One of the forms that need to be submitted is the consignor application or the Indemnitor application. In this form, you will confirm or state that you have agreed with the court dates for the posting of the bail. Once you have filled the form, you can send it to the bail bonds agency via fax or email. No need to go personally to their office as this can be done online. Less hassle on you and more protection from the virus outside.
Bail Bonds Payment
Aside from the convenience of submitting the form when availing bail bonds, it is also convenient to pay, especially on holidays as payments can be done at the comfort of your home. You can pay online or pay directly over the phone. Bail bond companies will provide you with a breakdown of the fees and charges. Once these are all done, the bail bond process will go through and you can now enjoy holidays with your loved ones.