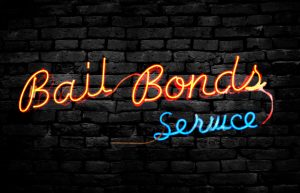 During holidays, crimes like DUI may rise as celebrations are everywhere. Police are aware of the potential for drunk driving while people are celebrating and they will be looking to arrest anyone who may potentially be intoxicated. Unfortunate events do happen but we can mitigate it by availing of the Arapahoe county bail bonds. Posting bails and getting released can be done in a matter of hours especially if it is only a misdemeanor crime like DUI. Agents in bail bonds Arapahoe county like Lucero Bail Bonds are experts and known to deliver quality client service. In this article we will talk about how to bail your loved ones on holidays in different scenarios:
1. Warrant For Arrest
If a warrant for arrest has been issued, the defendant can immediately post a bail bond on their account. That is the good thing about Arapahoe county bail bonds, it allows you to pay a small fraction in exchange for bailout; only ten percent of the total bail amount upfront as long as the defendant agrees to attend all the court hearings set. 
2. Traffic Tickets
For unpaid traffic tickets, the best measure is to call bail bonds in Arapahoe county before they spiral into a fine upwards of thousands of dollars. With the help of bondsmen, they can post a ten percent bond of the amount. As far as driving records and fines are concerned, these can have the opportunity to be lowered in court, avoiding dings on their record and keeping their insurance check.
3. Misdemeanors
Misdemeanor crimes like the DUI mentioned above are punishable with one year of jail time, community service, and fines. Theft, vandalism, harassment, assault, and other disorderly conduct are also classified as misdemeanor offenses. In terms, of misdemeanors, a defendant may be able to get out on their own recognizance. But there are some cases where a service of bail bonds is needed in order for the accused to be released. Even though it is just a misdemeanor crime, it is important for the defendant to show up for their court date since bail bonds are just as binding as felony bail bonds. A missed court date means another arrest or fines. 
4. Felonies
According to law, a felony is a non-violent or violent crime that deserves the punishment of one year or more in jail. Since it is a serious charge, it can stick to someone for the rest of their life, inhibiting housing and employment opportunities. Felonies include drug possession, distribution, fraud, murder, kidnapping, tax evasion, grand theft, battery, and arson. Since it carries the heaviest sentence, a defendant must find a legal attorney as quickly as possible and pay a bail bonds company ten percent of the bail amount to get out of jail.
The good guys at Lucero Bail Bonds can help your loved ones get out of jail as soon as possible. Just explain everything to them and they  will do the rest. Celebrating holidays with your loved ones is their utmost priority. Call them now.