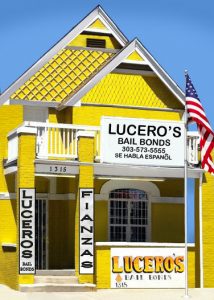 Laws and regulations, as we know, are our guiding principles in society to maintain its peace and order. Without it, our state will be in chaos. If someone does not abide by the law, he/she can go to jail. If you know of someone who needs help in getting out of jail, you can check out bail bonds Broomfield Colorado.
There are different common types of crime and one of them is property crime. Property crimes are offenses involving burglary, larceny-theft, motor vehicle theft, and arson. Theft-type is defined as taking of money or property but no force or threat of force against the victims. In addition, it includes arson because the offense involves the destruction of property, however victims of arson may be subjected to force. 
In Broomfield, property crime has risen from 2019 to 2020. It includes motor vehicle thefts with a 103% increase compared to 2019. The crime remained low at the beginning of 2020 and through the start of the pandemic, said Broomfield Police Chief Gary Creager. He added that because of the stay-at-home orders and retailers being closed it made it difficult to commit a property crime. 
Even though property crimes increase, Broomfield has not seen a spike in homicides and gun violence through the pandemic compared to other cities. 
Police Procedures for Property Crimes
Stolen items with recorded numbers of identifiable markings are entered into a statewide and national computer system to improve the potential for property recovery. 

Teletypes are sent to other agencies where the stolen items or suspects can be identified.

Teletypes from other agencies are checked daily. 

Local pawn records are checked regularly.

Similar cases in other areas or cities are also examined as well as from other agencies.

Fingerprint comparison is made known by criminals who use the same methods.

Property held by the Broomfield Police Department is closely checked to return the property to the legal owner.
Precautionary Measures
Hearing news like this could make us panic, especially if we are just in the neighborhood. Here are some measures you can practice to protect yourself, your house, your apartment, or your business from future attacks of intruders.
Put marks on your valuable items like unique identifying numbers such as combinations of letters and numbers that will assist you in identifying your items.

Create an inventory for all your items.

Record all serial numbers of items and keep your records in a safe place.

Consider putting your high-value items in a safe deposit box.

Maintain photographs of jewelry or antiques you may not want to engrave.
Being involved and accused of property crime in Broomfield can be painful and no joke especially if not yet proven guilty. You need a skilled Broomfield bondsman for that. If you are looking for bail bonds in Broomfield, Colorado to help with your friends or loved ones out of jail, check this out.
Lucero Bail Bonds is the leading bail bond Broomfield Colorado, they are available 24 hours and they have an expert with proficient experience as a Broomfield bondsman. Call us now.