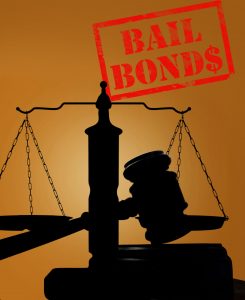 It occurs all the time. People are apprehended and imprisoned.
 Sometimes it's for a major offense, and a person will be imprisoned for months or even years. Sometimes it's just for a night or a few days. However, if friends and family of someone who appears to have vanished do not find anything after investigating local hospitals, the next step should be to contact the police and prisons.
 You may be asking how to find out whether a friend, family member, or loved one has been arrested or detained. It is now much easier to find out if and where someone has been taken into custody, detained, or imprisoned in practically every jurisdiction thanks to the internet.
What Should You Do If You Think a Friend or Family Member Has Been Arrested?
The initial step is to contact everyone who may have been in the presence of the arrested individual, such as acquaintances, family members, or an employer.
These people would be able to provide information on what happened and in which county it happened. If you can't figure out if the person was arrested and brought to jail by calling the last people who saw them, the next step is to contact the local authorities.
Locating an Inmate in a Jail or Prison
The jail system is divided into a few distinct sorts of institutions in general. Federal prisons, state prisons, and county jails all exist.
The separation is usually determined by the sort of crime for which an offender has been convicted, as well as the length of his or her sentence. Federal offenses result in incarceration in a federal prison, whereas state law felony convicts sentenced to more than one year are kept in state prisons, and misdemeanor convicts sentenced to less than one year are detained in county jails.
The Broomfield Bondsman such as Lucero's Bailbonds offers an online inmate finding tool that simply requires basic information like a person's name, age, race, and gender. If the individual you're looking for isn't listed in the federal system, you'll need to look into your state's online inmate locator system.
Identifying an Arrestee
It may be more difficult to locate someone who has been arrested.
County prisons are frequently used by police stations and local courthouses to detain arrestees awaiting arraignment and bond/bail hearings. Calling the police department that made the arrest or the sheriff agency in charge of holding pretrial prisoners is usually the best way to find out whether someone has been arrested.
However, conducting an online search for your specific region may be beneficial, since Denver Bonds Lucero's Bail Bonds provide services to locate people who have been arrested recently.
Look for court information and bail information with Broomfield Court
The whole Front Range is proudly served by Lucero's Bail Bonds
If you suspect a loved one has been arrested and is being detained at the Broomfield Jail, you may verify their incarceration and inquire about bond information by messaging us today. Once you've confirmed that they're currently held at that jail, ping us right away for assistance with the bonding procedure. We're available to assist you 24/7!
Conclusion
Lucero's Bail Bonds is dedicated to providing client satisfaction as your premier Broomfield bondsman. We can assist you with all bail bonds in Broomfield, Colorado!