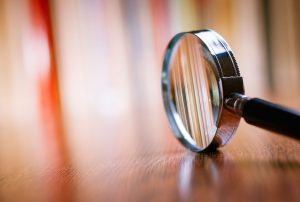 After an arrest of a loved one, it is essential to have constant contact with him/her to offer emotional support or Colorado bail bonds through Colorado bondsman. That's why knowing the location of an inmate is crucial to support him/her during these difficult times. 
Most of the time, when an inmate got transferred to a different facility, family members won't be informed right away. At the same time, the inmate won't be able to talk to you about the transfer either, especially if the phone system isn't the same as the previous detention facility. 
If you aren't sure about your loved one's new detention facility, you can use these tips to locate an inmate quickly.
GATHER INMATE'S PERTINENT INFORMATION
Before you conduct your search, it's best to prepare the personal information of the inmate such as complete name, alias, address, date of birth, details of the arrest, etc. In this way, you can find the inmate's location as soon as possible. 
KNOW THE SYSTEM HE IS IN
Is he/she incarcerated in state prison, federal, or county jail? Depending on the crime charged to the inmate is the possible location of its jurisdiction.
County Jail – Typically, the defendants awaiting trial are getting detained in county jails. Additionally, Inmates who were convicted of misdemeanor offenses with only one to two years are often detained in your local prison.
State Prison – You may find your incarcerated loved one here if he/she was charged or convicted of state-level offenses or guilty of a misdemeanor crime sentenced of more than two years.
Federal Prison – Defendants who were convicted of federal-level crimes and awaiting trial for federal-level charges are often detained in federal prison.
USE AN INMATE SEARCH LOCATOR
Once you've already known the system where your loved one has been incarcerated, you can start your search. Most of the time, each system or prison has designated a website intended for an inmate search. 
Local county jail's website – Not all county jails have their online inmate search tool that the public can access. Bigger prisons may have their website while smaller ones may not have one. In case the county jail doesn't have an inmate search locator, you can call their facility directly to inquire. 
State Prison's website – You can easily search the online inmate search website of the state you are looking for using keywords such as "(name of the state) inmate locator". The State Prison uses an ID number for an easy search; however, you can use the inmate's name and other personal information if you don't know the ID number yet of the inmate. 
Federal Prison's website – The Federal Bureau of Prisons has one specific website for an inmate search. Unlike the State prisons, which use ID numbers, Federal prisons use BOP numbers. 
Keeping in touch with an incarcerated loved one or family member is crucial to send them help and support. In this way, the chance of rehabilitation and pretrial release through Colorado bail bonds will be possible. If you need further assistance, you can contact your local Colorado bondsman like the Luceros' Bail Bonds at 303-573-5555.