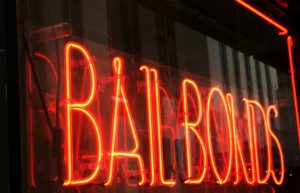 Being arrested and kept in jail can usually take a toll on one's mental stability. It is a priority that your loved ones, who are arrested, can be granted temporary release so that they can wait for their court date at home. The court decides on the bail which is the amount of money a defendant must pay to be granted temporary freedom. The bail amount is usually dependent on the judge's decision and can range from $250 to even a million dollars depending on the crime committed and other circumstances.
Since bail needs to be paid immediately and in most circumstances in cash, people tend to skip bail and await their court date in jail. However, if you care about your loved one but do not have money or assets to post bail, a bail bonds service is what you need. A bail bonding or bail bondsman or agency can help in securing the release of your loved ones in just a few hours. You just need to sign an agreement and pay 10% to 15% bail bonding fee and they will do everything for you. All you need to do is make sure that your loved one shows up on the designated court date.
Here are some tips to ensure that your loved ones do not jump bail:
1. Communicate with them
It is important that an accused person knows that they always have your back. Communicating with them builds a strong relationship that can distract them from negativity and depression. Being in jail also results in the person being angry and gravitating towards aggression thus proper counselling and meaningful talks could help them in being calmer and more composed as they await their court hearing at home.
2. Resist Negative Influences
Distract them from getting in touch with bad influences which could convince them not attend the intended court and make a run for it. Incarcerated persons tend to have clouded judgement thus they need to be guided to the right path.
3. Always keep them on the positive note
Keeping a person in a positive and happy mood can lower the risk of them missing their court date. Tip: Cooking for them a delicious and healthy meal is a great way to lighten the mood and keep them feeling taken care of.
4. Understand everything about their case
The first step to helping a loved one on bail bonds is knowing all about their case. This will help in providing the bail bonds service and lawyers all the necessary information about the defendant. Also, knowing the risks and consequences of the accused person not showing up on court hearing is important in making sure they will not be a flight risk. 
If your loved one has been arrested and you need a reliable and expert bail bonds agency, don't hesitate to call us at Lucero's Bail Bonds. We care for your loved ones as much as you care for them, and we believe that they deserve to be with you at home. Available for you 24/7. Contact us now!