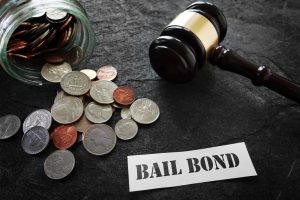 Have you experienced getting a call from the bank that your Visa card has been used to buy thousand dollars' worth of gadgets and electronics or has been used to book a hotel room where in fact you haven't even left the house or ordered anything for days? Then, you might be a victim of Identity Theft or Fraud. This means that another person has obtained your financial information which in this case is your credit card information and used it to commit unauthorized and illegal transactions. 
In recent years, Identity Theft and Fraud complaints have drastically risen in the US. And when the pandemic hit, in 2020, there were 4.8 million identity theft and fraud reports that have been received by the Federal Trade Commission (FTC) up by as much as 45% from 2019's reports which are only 3.3 million. This has been caused by the substantial increase in online transactions since most people don't go out of the house anymore in fear of Covid19 and also an increase in benefits that the government gives to support people during the pandemic such as federal stimulus payments. Criminals then used this opportunity to target people and use their personal and financial information to commit fraud. Check out bail bonds in Jefferson County to know more about this. 
To understand more about identity theft, we would need to look at how it is defined in Colorado. According to Colorado's law CRS 18-5-902, identity theft is knowingly using another person's personal or financial identifying information or a device such as checks, ATM, or credit cards, to obtain anything of value or make a payment without authorization. This means that any intentional act to use another person's information without permission is punishable by law. 
Aside from financial information, it is important to also know that personal information such as social security numbers, passwords, biometric data such as fingerprints and passport numbers should never be shared with anyone since these are also used to commit identity theft. Being vigilant inputting information through online platforms and even on simple paper could help in shutting off a potential risk for people to use it illegally.
Identity Theft or Fraud is considered as a class 4 felony in Colorado which would be punishable by:
Up to 6 years in prison; and 

A fine amounting up to $500,000
There are cases wherein a person has possession of a financial device and identification of a document of another person without consent or authorization. This may also be subject to certain penalties:
Criminal Possession of a Financial Device is a common charge associated with identity theft wherein the accused has illegally possessed a financial device such as checkbooks, credit and debit cards. Possessing only 1 device can be considered a class 1 misdemeanor which could be subject to 18 months in prison and a penalty of $5,000. However, possessing 2 or more devices is considered a class 6 felony and subject to the following:
Up to 18 months in prison; and

A fine amounting to about $100,000
In addition, if the accused has been in possession of four or more financial devices linked to two or more people, it is considered a class 5 felony and subject to the below:
Up to 3 years in prison; and

A fine amounting to $100,000
Criminal Possession of an Identification Document without consent or permission is also considered a crime. If you know someone who has been accused, you may need help from bail bonds in Jefferson county. This may include possession of government IDs such as driver's license, passport, and social security cards. The penalties for possession of such items are the same as possession of financial devices. If you are looking for more information on these penalties, check out bail bonds in Jefferson County Colorado.
Identify theft can be committed in many ways and as the technology continues to advance, it has become easier for people to commit this crime which could leave the victim with damage to their credit, reputation, and finances.
If your loved one has been arrested and is being held at the Jefferson County jail due to identity theft, our expert at Lucero's Bail Bonds, the trusted bail bonds in Jefferson County Colorado will make sure your loved ones are safe back in your home in no time. Call us now!